[ad_1]

Friends Keith Brookes and Pete Clarkson perfectly encapsulate the mood in Birkenhead on Friday with their opposing opinions on Frank Field, the veteran Labour MP who resigned the whip last week, citing – predominantly – concerns about antisemitism in the party. Over the counter at the Merseyside Collectors Centre in Birkenhead market, watched by amused customers, artist and jewellery dealer Brookes says he is not surprised by Field's actions.
"He has always got his own way so this is sort of like throwing his toys out the pram because things haven't been going the way he likes recently," says the 50-year-old. "There were times in the past where I thought he was actually a Conservative – you just couldn't tell the difference with some of the stuff he was coming out with about immigration. This is about career politics, not about us locally."
However, Clarkson, a 59-year-old who has lived in Birkenhead since 1970, is kinder to Field and believes that his tenure as local MP has been a good one. "You've got to give it to him for looking after his people. Whatever you think about his views he is a very visible local MP and sticks up for what he believes.
"His core supporters will not abandon him … There are those that are disillusioned with politics but he has a great track record locally. We are glad to have him, and he will get my vote again if he runs as an independent."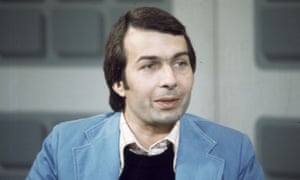 On Friday, Field, a Labour member for 60 years and an MP since 1979, said he had been told he would be kicked out of the party in two weeks unless he withdraws his resignation from the party whip. He said he would fight any such move in the courts if necessary. The significance of his resignation has divided opinion among fellow MPs and political commentators, with some suggesting he jumped before he was pushed and others seeing it as a wake-up call for the party.
Former home secretary David Blunkett claimed on Saturday that Field's resignation meant the party faces irrelevance unless the situation is used as a "catalyst for seismic change".
In Birkenhead – described by one northern novelist as "glamorous, garrulous" Liverpool's "ugly sister" – the feeling about Field seems to be somewhere in the middle of the extremes of current political debate.
Many have sympathy with the MP over his decision to quit, even if they don't always agree with him politically. "A lot of people here don't care so much about politics – they are barely just surviving," says Janet Holmes, an art gallery owner and teacher. "The row about antisemitism is so far from their lives and their problems," she adds. "They just need someone who is going to fight for them. And whether you agree with his views on immigration or not, Frank Field is someone who has always fought for them."
But the arena of local politics hasn't been kind to Field in the past few months. In July he became the latest Labour MP to lose a confidence motion for siding with the government in key Brexit votes. And as part of his resignation this week, he blamed a "culture of intolerance, nastiness and intimidation", in local parties.
For some local people his resignation has come as no surprise – a man who has a reputation for being indefatigable would not take a vote of no confidence from his local Labour party lying down. But for others it is a relief: Field's anti-immigration views and what they see as his kowtowing to the Conservatives on Brexit has lost him support.
The MP was one of four Labour members who voted last month with the government to prevent Britain joining a post-EU customs union, on the grounds that working-class voters "gave politicians a clear instruction to take the country out of the EU". This prompted the confidence vote by his local party.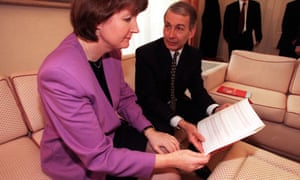 Back at the jewellery counter in Birkenhead market, Clarkson lists the positive and sometimes controversial campaigns Field has undertaken in the area over the years. There is universal praise for his work on Feeding Birkenhead – a coalition of churches, food banks, community groups and other organisations coming together to eliminate hunger in Birkenhead – established by the MP in 2014.
But Clarkson talks of another, more controversial campaign: "One of the best things he has done for me – I live in North End, which is fairly rundown – is his campaign against the moronic yobs, those career unemployed who are protected by many, but not by Frank. He has called them out on it."
Holmes, a potter, has had many dealings on a local level with Field. The MP has supported a number of her projects including the Wilfred Owen Story museum where we meet. "Someone told me yesterday that he had left the Labour party, and I immediately thought that he had been asked to leave," she says.
The 61-year-old, like many others in this town on the Wirral peninsula, has mixed feelings about Field. She describes him as a "passionate man", one who is not "afraid to stick to his convictions", and someone who has always "listened to his people and responded to the problems of the area".
"Frank seems to be very passionate about the people in Birkenhead and he tries his best to listen to what local people say and responds to the problems of the area.
"The thing about feeding the children and highlighting the problems with universal credit have been very, very good."
Yet Holmes says that she would not vote for him.
"I don't agree with his thoughts on Brexit and immigration," she says. "But I say this because of who I am. I manage to earn a reasonable living and have a comfortable life – many of his constituents don't."
[ad_2]

Source link Google News