[ad_1]

Good morning. Boris Johnson only announced the rule forcing pubs in England to close at 10pm six days ago, and it only came into force on Thursday, but already he is under pressure to abandon it. This morning on the Today programme Andy Burnham, the mayor of Greater Manchester, said he thought it was counter-productive. He explained:



There needs to be an urgent review of the emerging evidence from police forces across the country. My gut feeling is that this curfew is doing more harm than good … It creates an incentive for people to gather in the streets, or more probably to gather in the home, and that is the opposite of what our local restrictions here are trying to do.

So I don't think this been fully thought through, to be honest.
Burnham said that in Manchester at the weekend the supermarkets were "packed to the rafters" after 10pm with people buying alcohol so they could continue drinking after the pubs had closed.
He also said the 10pm closing time was damaging to bars and restaurant which had taken "massive steps" to make themselves Covid secure.
Asked if he thought the 10pm rule should be abandoned, he replied: "My gut feeling would say it probably should."
Here is the agenda for the day.
12.15pm: The Scottish government is expected to hold its daily coronavirus briefing.
12.30pm: Downing Street lobby briefing.
2.30pm: Priti Patel, the home secretary, takes questions in the Commons.
3pm: Sir Ed Davey, the Lib Dem leader, delivers his speech to the party's online conference.
After 3.30pm: MPs hold a general debate on coronavirus.
Also in Brussels Michael Gove, the Cabinet Office minister, and Maroš Šefčovič, the European commission vice president, are co-chairing a meeting of the joint committee, the body set up to implement the Brexit withdrawal agreement.
Politics Live has been doubling up as the UK coronavirus live blog for some time and, given the way the Covid crisis eclipses everything, this will continue for the foreseeable future. But we will be covering non-Covid political stories too, and where they seem more important and interesting, they will take precedence.
Here is our global coronavirus live blog.
I try to monitor the comments below the line (BTL) but it is impossible to read them all. If you have a direct question, do include "Andrew" in it somewhere and I'm more likely to find it. I do try to answer questions, and if they are of general interest, I will post the question and reply above the line (ATL), although I can't promise to do this for everyone.
If you want to attract my attention quickly, it is probably better to use Twitter. I'm on @AndrewSparrow.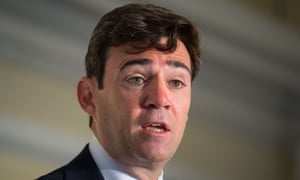 [ad_2]

Source link Google News