[ad_1]

Hundreds of academics have been accused of bullying students and colleagues in the past five years, prompting concerns that a culture of harassment and intimidation is thriving in Britain's leading universities.
A Guardian investigation found nearly 300 academics, including senior professors and laboratory directors, were accused of bullying students and colleagues.
Dozens of current and former academics spoke of aggressive behaviour, extreme pressure to deliver results, career sabotage and HR managers appearing more concerned about avoiding negative publicity than protecting staff.
In response, Prof Venki Ramakrishnan, the president of the Royal Society, called for an overhaul of workplace practices, saying bullying had become ingrained in the culture of too many academic institutions.
"In science, like in many creative professions such as the film industry, there are huge power differentials," he said, adding that intense competition and lack of oversight risked allowing bullying to go unchecked.
Other leading academics called for an end to the culture of secrecy around the issue.
Prof Athene Donald, a distinguished physicist and the master of Churchill College, Cambridge, said: "I know of two instances where it is hard to think a cover-up is not going on.
"They're at different universities, different situations. I'm really quite bothered about universities desperately trying to damp things down."
The Guardian sent freedom of information requests to 135 universities. Responses revealed a total of 294 complaints against academics at 55 institutions. A further 30 universities reported 337 complaints against all staff – academic and non-academic. Across 105 universities, at least 184 staff have been disciplined and 32 dismissed for bullying since 2013.
Fourteen universities said they had used non-disclosure agreements to resolve bullying cases, with at least 27 staff signing confidentiality clauses in exchange for financial payouts.
Separately, more than 200 academics contacted the Guardian to share their experiences. Dozens were interviewed, with many giving accounts of behaviours that went well beyond robust academic discourse, professional rivalries or personality clashes.
One compared the management style of his boss, one of the country's most eminent scientists, to that of Henry VIII. Staff were said to be subjected to "classic tyrannical" behaviour, with everyone's motives treated with suspicion and everyone viewed as "someone else to be crushed".
At another internationally renowned laboratory, the pressure was reportedly so extreme people were driven to falsify data rather than incur the wrath of the director.
A former researcher, who wished to remain anonymous, said: "Mostly this was just a survival strategy to survive meetings and didn't make it into the literature, but not always.
"Some students were driven to attempt suicide as a result, others broke down and simply vanished from science."
A former PhD student from the same laboratory, who has since left academia, said he had experienced post-traumatic stress disorder.
A lecturer in social sciences at a different university described entering "a Kafkaesque nightmare" after making a formal bullying complaint against a colleague. It culminated in her being pushed to resign and sign a confidentiality agreement in exchange for a financial settlement.
As her family's primary earner, she felt forced to comply and was escorted from her workplace of many years by a security guard. "They legally gagged me and threatened me," she said.
"I lost my job, our entire family income and nearly my sanity. There are silenced victims like me all over the country trying to rebuild our shattered lives while the perpetrators carry on building their careers."
The agreement stated she cannot return to work at the institution for several years, the terms of the settlement must be kept secret from all third parties and she must not make "any disparaging or derogatory statements" that could damage the reputation of the university.
Another PhD student spoke of "abuse of power" by their adviser, which included "career sabotage, IP [intellectual property] theft and more general bullying such as belittling comments, often in front of or in response to senior academics".
In another role at a different institution, she said of her boss: "[He] refused to give me any control over my own projects, and shouted things like 'I don't give a shit about your science' when I suggested improvements to experimental designs. I reported the abuse, but was told nothing would happen because he had just been given tenure and the university protects all their professors."
Allegations of bullying have recently emerged concerning the Wellcome Sanger Institute in Cambridge and the Institute of Cancer Research in London.
Many universities, including Imperial College London, University College London, and Bristol, declined to provide figures or did not respond to the request within the time limit. Experts said recorded incidents represented a small fraction of the total number of cases.
Of the universities that provided data, Portsmouth had the highest number, with 51 academics facing complaints. The university said the figure reflected its robust reporting system. "We have an open and supportive culture and encourage staff and students to report their concerns," a spokesperson said, adding that some incidents could have been counted twice.
Oxford topped the list in terms of complaints made about all staff, with 73. A spokesperson said the university strongly condemned bullying and had a network of 300 harassment advisers. "We know that there is much more to be done to address these issues, and we are determined to do so," they said.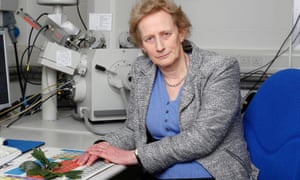 Ramakrishnan said he hoped stricter sanctions by funding agencies, such as those introduced earlier this year by the Wellcome Trust, would be effective in tackling the problem. "Universities will have to change because funding agencies are taking it seriously," he said. "If they start taking it seriously, universities will follow suit. Money talks."
Donald said the level of dependence of PhD students and junior researchers on their group leader could leave them vulnerable. "You're on very close terms with someone and if you don't get on, it can get toxic," she said. "It's that long-term, close, unmediated relationship. There's no escape."
Prof Fiona Watt, the executive chairwoman of the Medical Research Council, called for an annual national audit of bullying incidents at universities and compulsory bullying and harassment training for academics, saying the problem is "widespread". Too often, she said, incidents went under the radar because senior academics may "have an incentive to avoid negative publicity for their institution".
Case study: confidence 'stripped away bit by bit'
When Charlotte* took a job as a technician at a leading laboratory, her boss, a senior academic, was initially supportive. She was encouraged to switch to a part-time PhD programme to enhance her career prospects.
The grace period was short-lived, however, and she quickly became a target for bullying. "It's like classic abuse," she said. "You're nice to people and then you turn around and they are really horrible."
Research staff who had fallen out of favour would routinely be denigrated behind their backs, and her boss responded with explosive anger to scientific setbacks and made comments seemingly designed to humiliate.
"She'd ask the impossible and get really angry when you said no. Too much was never enough," she said. "People would be in tears."
A couple of colleagues reported their treatment to HR, but this did not resolve the situation. "We just had HR sitting in on lab meetings, it wasn't taken seriously," Charlotte said. The head of department was aware of the problem, but had an attitude of "just take it on the chin and get on with it", she added.
On the same day as having her first paper accepted, her boss told her she was probably going to fail her PhD. "A colleague said 'Congratulations on the paper' and I just burst into tears," Charlotte said.
She had a miscarriage at work and her boss had appeared to be sympathetic. But when, six months later, she became pregnant again, she was told: "Oh God, I can't believe it, this is going to be really damaging for your project. I actually thought that miscarriage you had was a good thing," she said.
After completing her PhD, Charlotte was keen to leave, but said her supervisor attempted to sabotage a move to a different department.
Following her interview, she learned her supervisor had been in touch with the leader of the team she hoped to join, to warn them personal problems might prevent her from working full-time. Charlotte said her husband was ill, but this had not interfered with her work until that point.
"Clearly, a conversation had been had saying 'she has issues'," she said. "I was fuming that she would basically try to sabotage my next career move on the grounds of concern."
It was only once she left the lab, Charlotte said, that she recovered her confidence, which had been "stripped away bit by bit".
* The scientist's name has been changed
[ad_2]

Source link Google News